Soft Drink Concentrates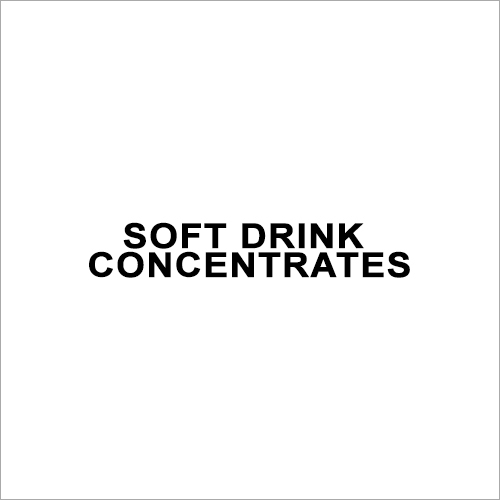 Soft Drink Concentrates
Price And Quantity
Kilograms/Kilograms

100.00 - 1000.00 INR
Product Specifications
Liquid

Soft Drink Concentrates
Product Description
Soft drink concentrate is a highly concentrated form of a beverage, typically a carbonated or non-carbonated soft drink, that is used to make the final drink by mixing it with water or soda. The concentrate contains the essential flavors, sweeteners, and sometimes acids that make up the beverage. It is usually sold in liquid form, but it can also come in powdered or frozen forms.
The advantage of using a concentrate is that it significantly reduces the cost of transportation and storage because it takes up less space compared to ready-to-drink beverages. Additionally, it allows for easy preparation of the soft drink by simply diluting it with the appropriate amount of water or soda at the point of sale or consumption. This makes it a popular choice for restaurants, fast-food chains, and vending machines.
Soft drink concentrates are available in various flavors, such as cola, lemon-lime, orange, grape, and many others. The formula for making soft drink concentrates is usually proprietary and carefully guarded by the manufacturers to maintain their unique flavor profiles.
When preparing a soft drink using a concentrate, it is essential to follow the manufacturer's instructions for dilution ratios to ensure the desired taste and quality of the final product. The concentrate is often mixed with carbonated water or regular water, depending on the type of soft drink being produced.
It's worth noting that while soft drink concentrates offer convenience and cost savings, the ready-to-drink soft drinks prepared from these concentrates can still contain added sugars and artificial ingredients, which should be consumed in moderation as part of a balanced diet. Health-conscious consumers may prefer to opt for alternatives like water, infused water, or naturally flavored beverages.