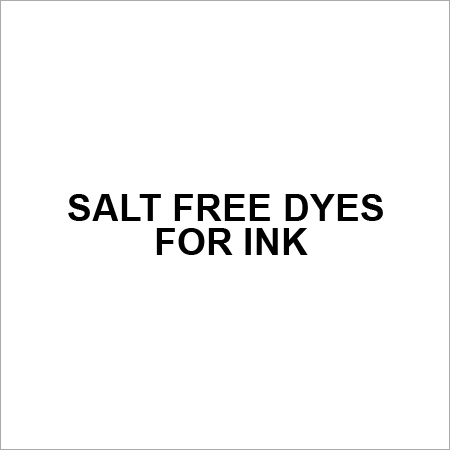 SALT FREE DYES FOR INK
Product Description
We are supplying here the SALT FREE DYES FOR INK that are made for use in the various industries. The offered are high purity salt free dyes for making water based inkjet inks compatible with most popular inkjet printers. The concentrated inkjet dyes are semi-finished inkjet inks that can be easily used in making inkjet inks by adding pure water and glycols. Salt free dyes are manufacturing by using membrane technology. The offered SALT FREE DYES FOR INK is made for commercial purposes.
The offered are mainly used for making liquid dyes.
It is found to be effective for pretreatment in salt free dyeing of cotton fabrics.