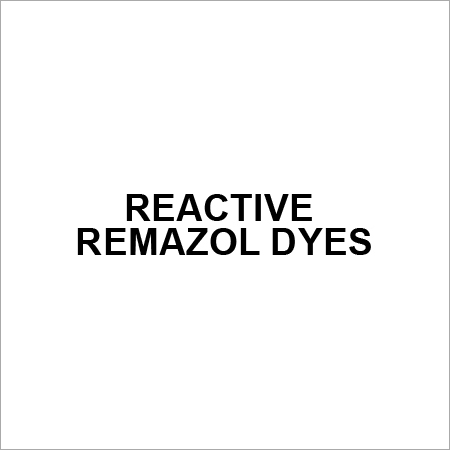 REACTIVE REMAZOL DYES
Product Description
We are supplying here the Reactive Remazol Dyes that are reactive dyes used for dyeng coton. Can be used at pH 5.5 (week acid) for dyeing of Silk & Wool. Good dyeing and fastness properties combined with good wash-off behavior are the main properties of this dye. In presence of alkali, these dyes chemically react with the hydroxyl group of cellulose and form firm, convalent linkages. Reactive dyes have good fastness properties owing to the bonding that occurs during dyeing.
The Reactive Remazol Dyes are very safe and effective
These dyes are made for use in the various industries.
Dyes are made for coloring various kinds of textiles.