Reactive Dyes (He And Me Cold Brand)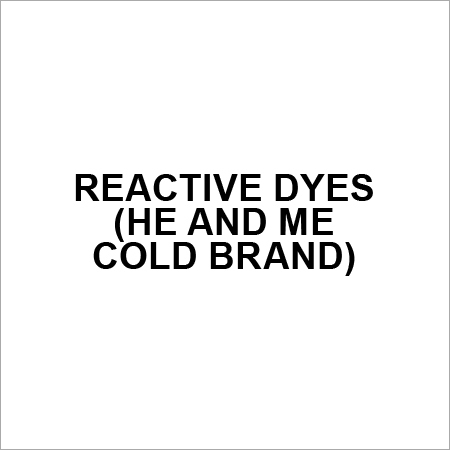 Reactive Dyes (He And Me Cold Brand)
Product Description
Reactive Dyes (HE AND ME COLD BRAND) supplied by us are suited for coloring the cellulose fibres such as viscose and cotton. These colors are gaining importance for polyamide as well as wool. These can be used with several dyeing techniques and are apt for the coloring of cellulose fibres. Reactive Dyes we deal in have many strong advantages. These can achieve their wet speed and are apt for an efficient as well as straightforward dyeing process. These special types of colorants make a covalent bond with the fiber and function as the essential part of the fiber.
These are apt for dying many cellulose fibers such as cotton, polyamide, wool, rayon, silk or flax.
The only type of colorant that which has a reactive group.
They make chemical reaction with cellulost so as to make a covalent link between cellulose and dye molecule.
Primarily suited for tinting textiles and the coloring of cellulose fabrics.