Reactive Black HN Reactive Black - 8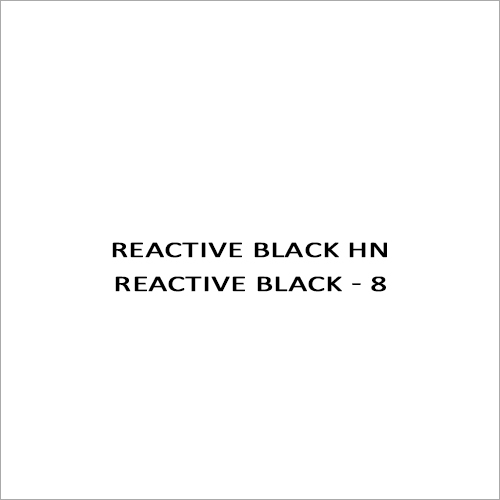 Reactive Black HN Reactive Black - 8
Product Description
Reactive Black HN Reactive Black 8 is a printing dye of good light fastness as well as washing fastness. It gives a sort of gray tint in lighter shade. This is accessible with good solubility and is accessible with long life stability. It has strong colouring property and can be added in a diluted solution. Reactive Black HN Reactive Black 8 is suited for the cotton, linen, silk, viscose, polyamide fiber and wool dyeing process. This is apt for the direct printing.
Key Points:
It is functional as the most widely used reactive dye that performs the textile finishing.
It is a diazo dye, which can be decolorized via facultative anaerobic bacteria
It is also apt for the coloring for wool as well as polyamide
It helps in the biodegradation of RB5-containing wastes.