PIGMENTS INORGANIC DYES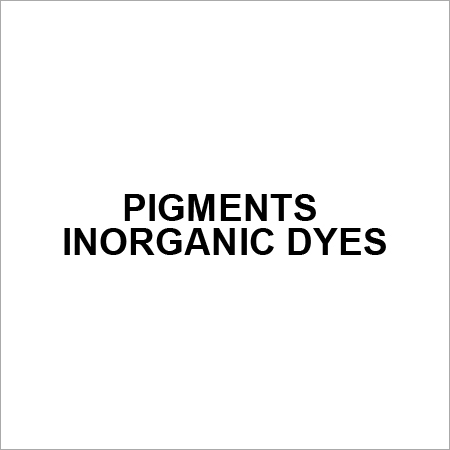 PIGMENTS INORGANIC DYES
Product Description
Pigments Inorganic Dyes are based on the carbon chains as well as rings. These are included with dry ground minerals, most usually metals as well as metallic salts. On account of their composition, these are opaque as well as more insoluble than organic coloring material. These are demanded in many industries and are favored for their light fastness as well as low cost. Pigments Inorganic Dyes can function as the popular choice in many sectors for several reasons. The dyes are accessible with superior fade resistance, when exposed to heat and air.
Key Points:
The dyes can bear the impact of chemical exposure and sunlight in a better way.
These have good opacity and ensure the protection of other objects by preventing the emission of light.
Also, these can reduce the rash inhibition.
Thesse have optimum abrasion resistance as well as rigidity to the molecules.