Blue 86 Direct Dyes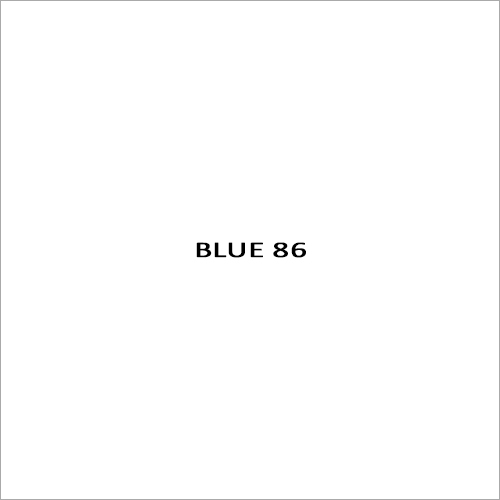 Blue 86 Direct Dyes
Product Description
Blue 86 is a highly stable water-soluble coloring compound that is available in free-flowing powdered form which gives a lake blue aqueous solution when mixed with water. It also shows solubility with solvents like ethanol and acetone. It is commonly used in dyeing as well as printing applications to impart bright colors to various substrates. Blue 86 has a chemical formula of C32H14CuN8Na2O6S2 with an average molar mass nearly equal to 780.17 grams per mol.
Properties:
Shows high incompatibility with strong oxidizing agents,
Dissolves in water at a rate of 80 grams per liter at 97 degrees Celsius,
Fairly good discharge ability.